Direct Download
Télécharger le Torrent
( Vous devez vous inscrire afin de télécharger. )
Veuillez créer un compte gratuitement sur Torrent9 pour accéder aux téléchargements illimités et au streaming !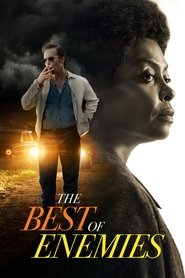 The Best of Enemies (2019)
Vous téléchargez un film The Best of Enemies (2019) français Torrent
Ann Atwater, une militante des droits civiques de Durham, en Caroline du Nord, combat le dirigeant local du Ku Klux Klan (KKK), CP Ellis, pendant une décennie jusqu'en 1971. Cette année-là, ils vont convenir de coprésider une réunion communautaire de deux semaines sur un décret de déségrégation scolaire ordonné par un tribunal. Cette rencontre va changer leurs vies.
Titre du film: The Best of Enemies (2019)
Réalisateur: Robin Bissell
Acteurs: Anne Heche, Babou Ceesay, Bruce McGill, John Gallagher Jr., Milton Saul, Nick Searcy, Sam Rockwell, Taraji P. Henson, Wes Bentley
Nationalité: USA
Date de sortie: 2019-04-05
Durée: 133
Qualité: Bluray
Année de sortie: 2019